On Tuesday, November 8, teachers and administrators from across the district gathered together on the Corydon Central campus to participate in professional development. This professional development session was a continuation of the work that South Harrison began over the summer when administrators and teachers attended the Professional Learning Communities Conference in St. Charles, Missouri.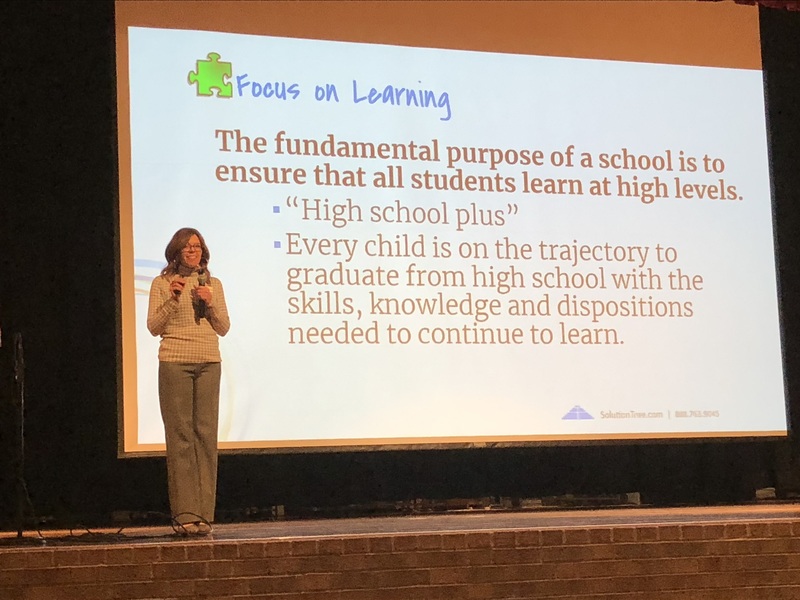 The goal of professional learning communities is to have teachers work together to ensure that all students learn at high levels. There is a lot of work that goes into this. South Harrison is committed to doing this difficult work because we know that it is in the best interest of our students.
In addition to this, our essential skills teachers met with PATINS to learn more about effectively communicating with the students they serve. They focused on a method using the acronym SMoRRES:
S = slow the rate of presentation
Mo = model
R = respect and reflect
R = repeat
E = expand
S = stop and allow the student to respond
Want to know more about how the professional development taking place at South Harrison? Please speak to your child's teacher or contact the central office (812-738-2168).